Rose Physical Therapy Group in Washington, DC accepts most private health insurance. This means that unless you are on a government plan like medicare or medicaid, we accept your insurance.
Your physical therapy costs depend on the benefits provided in the insurance plan you selected. We make determining your insurance coverage easy: just call our office and we can walk you through the steps, or you can fill out our handy "Book An Appointment" form that is in the header of our website. Make sure to fill out all the information about your insurance company to speed up how quickly we can get back to you with your costs.
Costs for your physical therapy appointments are dependent on several factors:
What insurance benefits did you sign up for? Insurance benefits are determined by the insurance plan you or your company chooses. After you provide your insurance information, we determine your benefit coverage and educate you on it.
Are you In Network or Out of Network?  Rose sees both In Network and Out of Network clients. The best thing to do is to call our office coordinators to help you understand your coverage and costs. In many cases, Out of Network costs are not substantially different from In Network costs.
You don't need a referral in Washington, DC. Referrals are only required by state law and very few insurance plans. In Washington, DC, you do not need a referral for physical therapy--you can just make an appointment and come in on your own. If you have one of the few, extremely rare insurance plans that requires a referral, our office coordinator staff will figure that out and let you know before your appointment.
The costs of your care are ultimately determined by your insurance plan. When a medical provider is In Network it means that the provider has a signed agreement with the insurance company to accept a reduced rate of payment for services. Medical providers often make up for reduced payments by cutting corners with your care. Typical ways that physical therapy providers cut corners includes shortening treatment times, seeing multiple patients at the same time, or both.
Luckily, many insurance plans offer excellent Out of Network benefits, particularly in Washington, DC.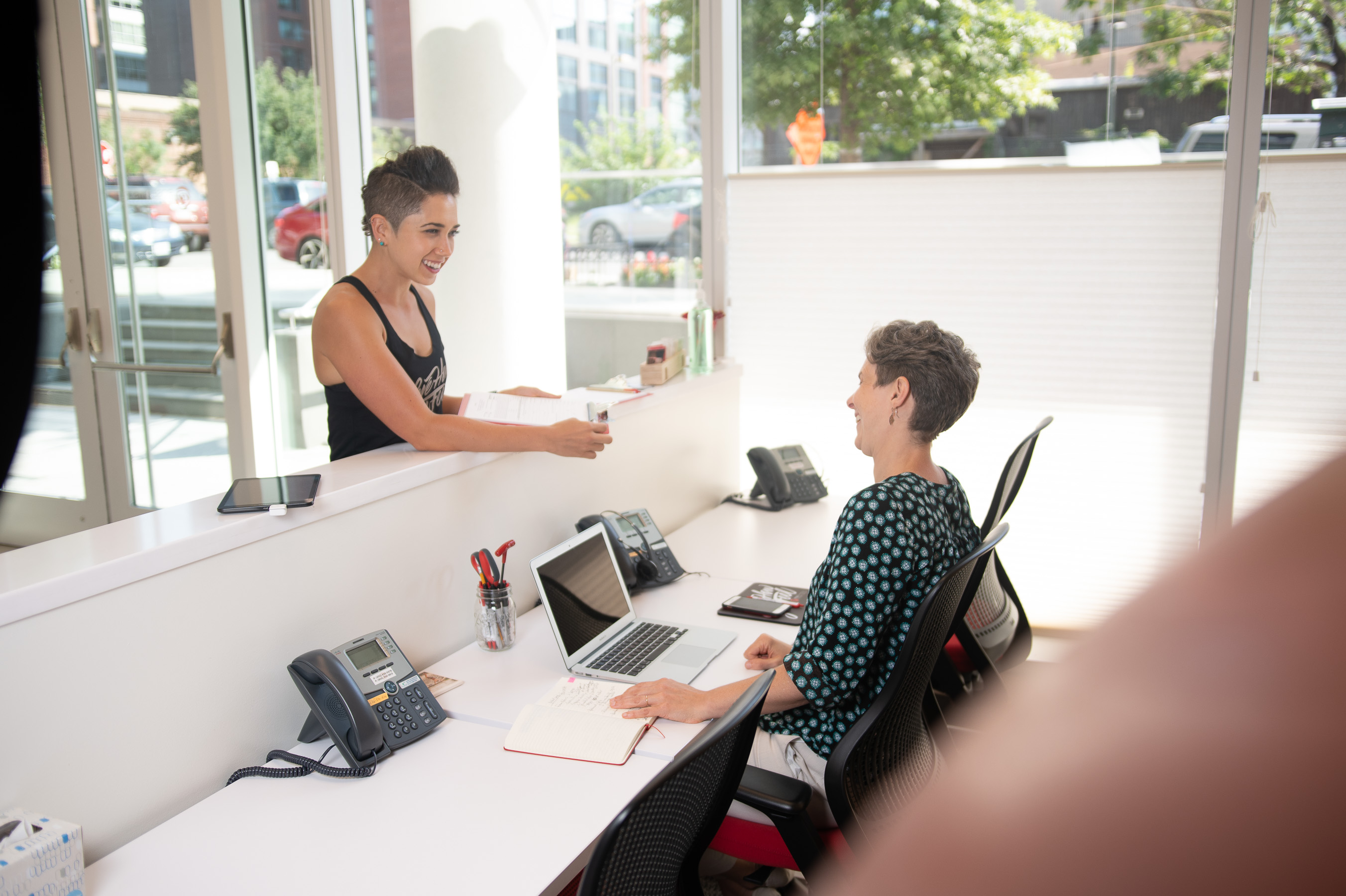 Rose Physical Therapy Group treats many Out of Network clients and In Network clients. Regardless of whether your insurance is In Network, Out of Network, or you simply pay cash for your appointments, we ensure that you receive the best physical therapy in Washington, DC. All of our appointments are one hour, one-on-one with a licensed therapist. Our clients are never overlapping with other clients and you are never passed off to a technician, assistant, aid or trainer. And our therapists have substantial additional training in diagnostic and treatment methods like Active Release Techniques (ART), trigger point dry needling, McKenzie MDT, Maitland, Graston, and many others. For this reason, we provide the best value physical therapy in Washington, DC.
Give us a call and let us help you through your insurance, figure out your costs, and get you on the road to recovery.