Ally Martella
Physical Therapist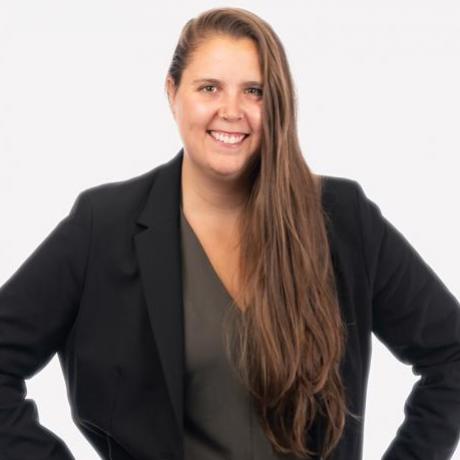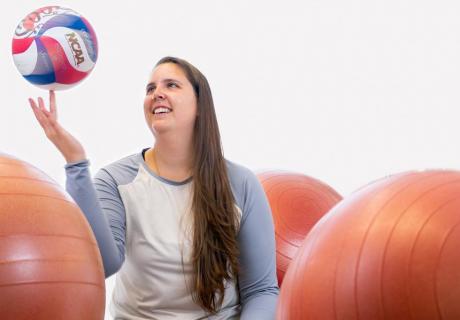 I was introduced to physical therapy and rehabilitation through my volunteer work with the Wintergreen Adaptive Ski and Snowboard Program in Virginia. At Wintergreen I saw the amazing things individuals could do after injury if given the tools and support they needed to accomplish their goals. I specifically remember a wounded warrior weekend when an individual who had never seen snow before came out of the experience with a new lifelong passion. I have continued working with adaptive sports programs ever since and have been able to both help others and develop great relationships. Physical therapy has been my way of incorporating these experiences into my professional life.
I grew up an athlete and played both varsity volleyball and varsity softball throughout college. It was a large time commitment, especially while pursuing a degree in chemistry, but I made great friendships and was able to continue competitively playing two sports that I loved. I have continued to play both recreationally into adulthood and have developed into a budding beach volleyball player as well. Though I played both volleyball and softball in college, my third love is snowboarding. I have been snowboarding since I was 8 years old, (skiing before that) and have been able to do so on 3 continents.  My current dream is to get out to Japan and ride the powder out there.
I began my career as a chemist and enjoyed the problem-solving aspect, but quickly realized I was missing what I had discovered in my youth volunteer work, directly helping others. I then decided to pursue Physical Therapy. Given my experience I enjoy working with recreational athletes with a variety of sports and interests. The process of figuring out where improvements can be made and how to best achieve results is a fun puzzle to work on together.
I am a Washington, DC native who was born and semi-raised in DC. My family lived in both Kuwait and Brazil when I was growing up. Brazil is where I discovered my all-time favorite snack, pao de queijo, the most incredible bit sized cheese bread. I went to high school in Washington, DC, right by the Zoo and used to walk down to see the pandas during free periods. Having grown up in cities I wanted to try out a rural undergraduate experience, so attended Hamilton College in central New York. I then received my Doctor of Physical Therapy at Massachusetts General Hospital Institute of Health Professions in Boston, MA.