Dr. Melanie Insley, PT, DPT
Senior Physical Therapist

Trigger Point Dry Needling TPDN
Blood Flow Restriction Physical Therapy / BFR
Concussion Physical Therapy Specialist

Modern Manual Therapy - Eclectic Approach to Upper and Lower Quarter Assessment and Treatment
Instrument assisted soft tissue mobilization (IASTM)

Integrated Kinetic Neurology - Neuroanatomical Manual Therapy

Vestibular Physical Therapy Specialist

Certified Strength and Conditioning Specialist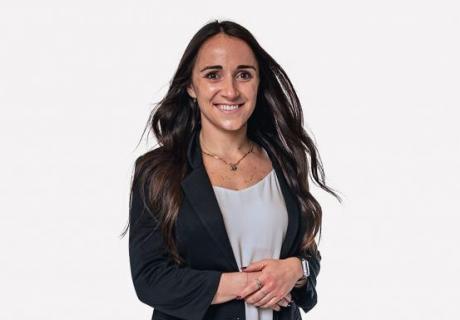 As a Senior Physical Therapist at Rose Physical Therapy Group, I handle more complex cases and work to mentor and assist other therapists on our team. I specialize in treating jaw pain, TMJ/TMD joint pain. I also have cetifications in treating concussions and balance disorders releated to vestibular dysfunction and imbalance. These specialties are in addition to my expertise in orthopedic rehabilitation related to sports injuries which, as a former college athlete myself, are near to my heart.
Physical therapy has always played a large role in both my life, and the lives of my friends and family. Growing up, I suffered various knee injuries throughout my soccer career that allowed me to see the positive impact of physical therapy in allowing me to regain function, but also eventually getting me back to the soccer field. As a former Division I soccer player, fitness and exercise have always been things that I value, so being able to get back to that activity was my number one goal. Through additional personal and clinical experience I have been able to see the wide scope of physical therapy has to offer, which was something that initially attracted me to this field.
In my years of practicing physical therapy, I have been able to develop my interests in physical therapy beyond what I ever imagined. Although I do love treating lower body injuries given my own personal history, I've also found it interesting and rewarding to treat those suffering with dizziness, vertigo, and balance difficulties as well as those suffering with TMJ pain and dysfunction.
I pride myself on not just treating the condition, but also treating the client and whatever their needs are by listening to what they're saying and focusing on a treatment plan that meets them where they can be met with their goals in mind. Being able to treat one-on-one for an hour helps facilitate that by not rushing the client through any aspect of the treatment session and allowing for a specifically designed treatment plan that is unique to the client.
I graduated with a B.S. from Elon University in NC and Physical Therapy School from Emory University in Atlanta, GA. Outside of work I enjoy spending time with friends, going to new restaurants, exercising, and going to any live music event. And although I live in Washington D.C. now, you can find me cheering on any Philadelphia sports team, especially the Eagles (sorry Washington Commander fans)!