Dr. Pamela Soto, PT, DPT, OCS
Physical Therapist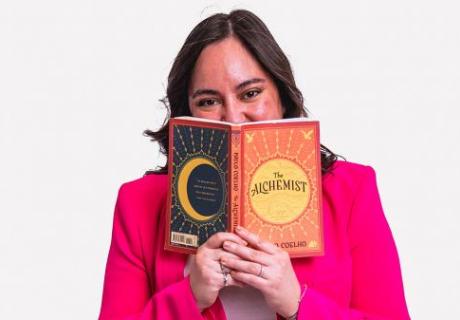 I am a small-town girl from Oklahoma living out her dreams right here in Washington, DC.  
For as long as I can remember I have been fascinated with the human anatomy and human capacity. I have always known I would be working in medicine and through life experience I fell in love with physical therapy.
I fell in love with medicine by watching my uncle practice as a family physician in Mexico. After my family moved to Oklahoma, my desire for working in the field of medicine grew when I realized the roadblocks my parents would receive in terms of medical care. My parents spoke Spanish and It was often hard for them to connect with their doctors due to language and cultural barriers. This motivated me to connect with others through cultural commonalities and using my bilingual language skills. After graduating from college, it was on a medical mission trip to Africa that I would find and fall in love with the profession of Physical Therapy.
As part of this mission I was embedded with physical therapists offering treatments to patients in the African bush. I could see first hand the effect that a physical therapist could have. With minimal resources we were making a difference in people's lives. The experience gave me direction in my career and gave me a love of travel.
Traveling, connecting with other cultures, their food, their traditions, their language, and our commonalities as human beings energizes me. I am frequently look for the next place to explore whether local to the DMV, the United States or abroad. I moved to Maryland because I love the accessibility to historic side of Washington DC. One of my favorite activities in DC is to explore museums and learn about our rich history. I am an avid reader, I also enjoy spending time with my partner while cooking meals together, watching Netflix or riding our bikes around our neighborhood. I love destressing with a good puzzle. 
Earning my doctorate as a physical therapist continues to open my eyes to the endless possibilities and places that this profession could take me. I have experienced growth and learning in every aspect of physical therapy, having worked from Alaska to Italy and everywhere in between. I am passionate to be part of Rose Physical Therapy because of our drive to provide quality personalized care and to strive to be inclusive of all people and populations. 
In the path to becoming a Physical Therapist I received a Bachelor of Science from Southwestern Oklahoma State University, a Doctorate of Physical Therapy from Regis University, where I later continued my specialization training through their Orthopedic Residency. I have always been interested in the optimization of the human experience; from the elite athlete to the grandparent wanting to lift their grandchildren. My expertise lies in the orthopaedic field and I hold a special interest in women's health, more specifically the female athlete.