Holli Finneren
Physical Therapist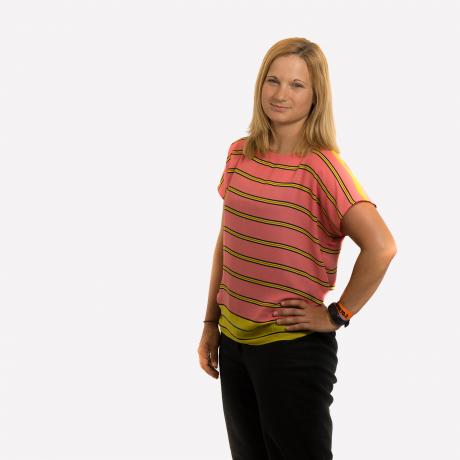 Active Release Techniques - ART

Trigger Point Dry Needling - TDN





I'm an Ironman triathlete, triathlon coach and physical therapist specializing in treating endurance athletes.
I was an avid soccer player with big dreams of World Cups, Olympics, or the Professional ranks prior to graduate school. I played NCAA soccer at Georgia Southern University in Statesboro, GA for four years and spent two of my summers playing semi-professionally for the Michagan Hawks Women. While at GSU I studied Exercise Science and was certain I'd be going to Physical Therapy school after graduation. After completing my college soccer career, I signed up for my first triathlon on a whim. The GSU CRI Sprint Triathlon - a short sprint with a pool swim. I took 2nd place in my age group but more importantly left with a passion for the sport! 
After moving to DC to attend physical therapy school at The George Washington University, I broadened my triathlon experience. I wanted to race at all distances, from Sprint to Ironman. I really enjoy melding my passion for sport and competition with my interests in human movement, health and science as a physical therapist.  Combining my 2 passions has been a dream come true and helped me achieve far more success in both realms. Recently, I won my age group at Ironman Maryland which qualified me for the 2017 Ironman World Championships in Kona, Hawaii. 
I now compete as an elite amateur triathlete for the District Taco DC Triathlon Elite Team, coach my own athletes as a USAT certified coach and focus my physical therapy practice on treating endurance athletes. I enjoy working at Rose because we use manual techniques to help our patients regain strength, efficiency, confidence and improved movement patterns to decrease injury and improve performance.