Janvi Raichura
Physical Therapist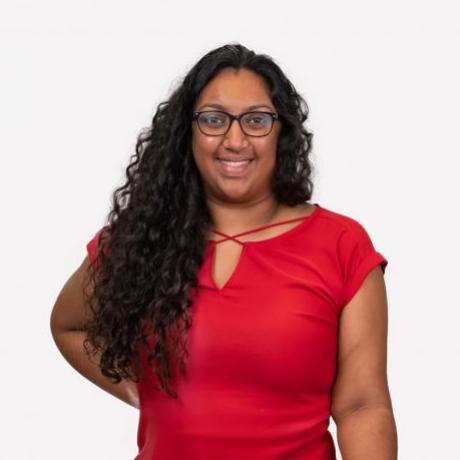 Trigger Point Dry Needling (TPDN)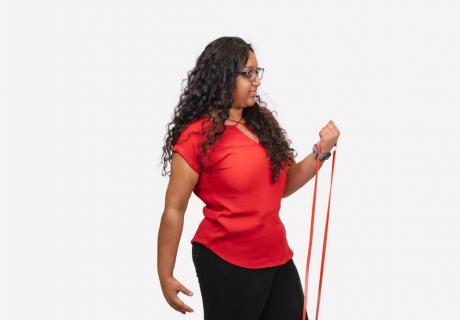 I always knew I wanted to work in healthcare because there was something about helping people that really fed my soul. I was introduced to physical therapy pretty early because my mother is an occupational therapist and the two professions are very intertwined.
Part of the reason I fell in love with physical therapy is the incredible amount of facetime between the client and the therapist. To me, physical therapy is a joint venture, a partnership, between you and me of fitting together the pieces of the puzzle. I love getting to know my clients on a personal level because it allows me to tailor their treatment to them specifically. Rose has one-hour appointments which is incredibly unique and it allows me to develop a relationship with my clients which is so incredibly important and beneficial.
Early as a physical therapy student, I attended a presentation that talked about how labor and giving birth can be as physically intensive as running a marathon and yet we don't expect women to train for birth with nearly the same dedication and vigor as we do anyone running a marathon. That opened my eyes to the pelvic floor, urinary incontinence and pre-natal and post-partum dysfunction. Pelvic floor dysfunction is something that many people experience but isn't as widely discussed and I've committed myself to providing this care. Pelvic floor therapy is an emerging specialty of physical therapy and new research and techniques are constantly becoming available. Our commitment to continuing education allows me to expand my knowledge and stay up to date with my treatment methods.
I grew up in the North Potomac, Maryland and have always been in love with Washington DC and the surrounding area. I attended the University of Maryland where I received my Bachelor's degree in kinesiology. I ventured out to Los Angeles where I attended the University of Southern California for physical therapy school but after 3 years on the west coast, I realized that I loved DC and came home. In my spare time, I like to travel and explore new places. I've also expanded on my love of cooking during the pandemic and continued to explore the DC area.