Laura Reed
Physical Therapist

McKenzie Mechanical Diagnosis and Therapy - MDT

Trigger Point Dry Needling

Active Release Techniques (ART)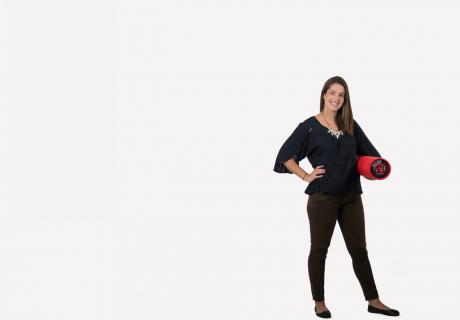 I have always loved being active which is why I was attracted to the orthopedic sports based physical therapy field. Helping people recover and get back to the activities they love has always been my passion. Here at Rose, I am able to capitalize on clients' goals due to the one-on-one hour long treatment sessions.
I played collegiate level lacrosse while at the University of Washington in Seattle and continue to play on local club teams here in the DC area. I also played competitive golf since I was four years old and love to play for fun at local DC courses now. In addition, I have trained with a Triathlon group out in California and hope to compete in a few races in the near future.
I am originally from San Francisco, California although I moved to Washington DC four years ago to complete my Doctorate in Physical Therapy from George Washington University. Currently I live in the U street neighborhood with my four-year-old boxer (also known as the world's largest lap dog).
Outside of Rose Physical Therapy, you can find me hiking and running with my dog, traveling or finding a beach on the weekends (can't take the California girl out of me!).