Laura Reed
Physical Therapist

McKenzie Mechanical Diagnosis and Therapy - MDT

Trigger Point Dry Needling

Active Release Techniques (ART)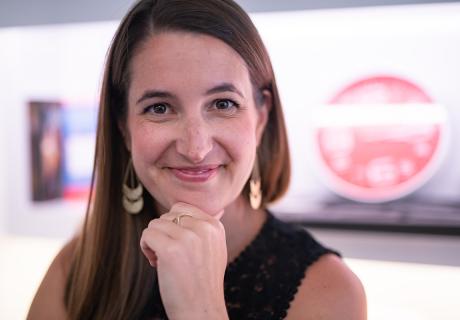 I have always loved being active which is why I was attracted to the orthopedic sports based physical therapy field. Helping people recover and get back to the activities they love has always been my passion. Here at Rose, I am able to capitalize on clients' goals due to the one-on-one hour long treatment sessions.
I played collegiate level lacrosse while at the University of Washington in Seattle and continue to play on local club teams here in the DC area. I also played competitive golf since I was 4 years old and love to play for fun at local DC courses in my free time. In addition to these two loves, I grew up participating in an array of sports such as horseback riding, soccer, basketball, tap dance and softball. Back in California I have helped train a Triathlon group and hope to compete in a few races in the near future.
I am originally from San Francisco, California although I have been in the Washington DC area since 2012. I completed my Doctorate in Physical Therapy locally from George Washington University. Currently I live in the U street neighborhood with my seven-year-old boxer who is also known as the world's largest lap dog. Outside of Rose Physical Therapy, I love to hike with my dog, play lacrosse, ski, golf, travel and explore DC's restaurant scene.
Although I love to work with clients with any ailment, I specialize in TMJ or jaw pain, hip pain, foot or ankle pathology as well as concussion management. Please reach out today and let our innovative physical therapy environment get you back moving with less pain!