Lauryl Andrus
Physical Therapist

Trigger Point Dry Needling
Active Release Techniques (ART)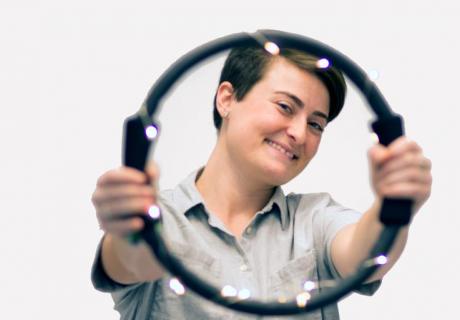 Hey there, my name is Lauryl and I'm a Physical Therapist here at Rose Physical Therapy Group.
 
Through growing up on sports teams, I became interested in the treatment of individuals with sports injuries. After attending college, I expanded these interests by obtaining a degree in human nutrition, foods and exercise. Through teaching health education, I have been able to develop a unique perspective by incorporating nutrition to facilitate a holistic approach to physical therapy; not only taking into account the physical impairment, but the mental and nutritional components of health.
 
I'm interested in the treatment of orthopedic sports injuries, injury prevention and prehab, and chronic pain management. Whether you are an athlete training for an upcoming Marine Corps marathon or the upcoming triathlon, someone wanting to return to your normal gym routine, or someone who simply wants to return to living without pain, come see me. I believe in making treatment sessions fun and tailored to your interests!
 
Outside of work, I enjoy running, cycling, swimming, hiking, playing in any and all team sports, laying in my hammock, camping, watching the Virginia Tech football games, and playing with my 4 nieces and nephews.