Mary Kate Lewis
Physical Therapist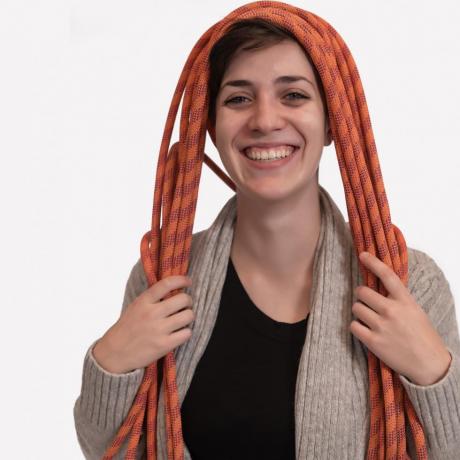 Trigger Point Dry Needling (TPDN)

Growing up in central Ohio I participated in a lot of unconventional sports for the region like ice hockey, lacrosse, and rock climbing. In college I found a passion for rock climbing while taking a study break with a roommate. I worked at the climbing wall through college and graduate school and I love that it is a sport that can accommodate every type of athlete.
Rock climbing and physical therapy have a lot in common: there is problem solving, it can be fun, it might push you out of your comfort zone and it can be scary and uncomfortable at times, but you have goals along the way. Whether it's two feet up the wall, half way up the wall, or all the way to the top, each challenge overcome is progress toward the bigger picture.  
I found my passion for physical therapy when a back injury in high school led me to a PT clinic for the first time. What I loved about therapy is that the therapist listened, and it gave me the confidence back that I had lost after my injury.
As a physical therapist I am passionate about providing the best care possible and having the ability to tailor each treatment to each specific person. Rose Physical Therapy Group creates that one on one care time that is essential for creating the best possible environment for the client to thrive. Physical therapy for me is a team effort between therapist and client to create the best game plan and gives you the tools and confidence to getting back to doing what you love.
In my free time I love to travel, try new foods, go hiking, and I pet any dog I meet. And of course I love to go rock climbing.