Neema Desai
Physical Therapist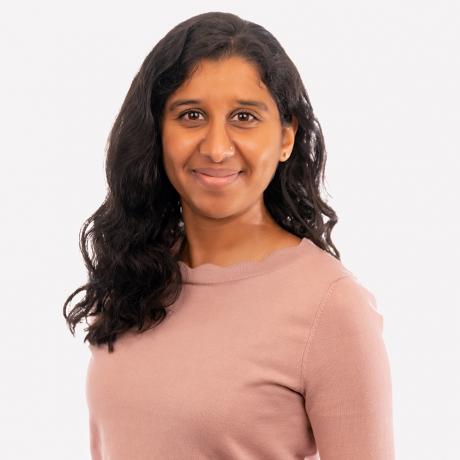 Trigger Point Dry Needling TPDN
Physical therapy was first introduced to me at a young age. When I was eight years old, I went with my grandparents to physical therapy and saw the changes the therapists were able to make. With each therapy session I learned that, physical therapy is more than just functional improvement for the person. But the relationship, respect and patience you have for each person can be even more impactful.
Growing up, I was always involved in sports or physical activity. My father taught me to play tennis at five years old and it stuck with me throughout high school and into college. Playing singles and doubles, I enjoyed the challenges of playing one on one but loved the support and encouragement from my teammates. Along with tennis, I grew up hiking and traveling. I would take any chance to go outdoors to find a new trail or see a stunning view from a mountain top. My involvement in various sports and outdoor activities is another factor that steered me to pursue a career in physical therapy. After a knee injury during basketball and an ankle injury from tennis, I realized, yet again, how life changing physical therapy can be.
Physical therapy provides a platform for growth, which makes it even more enjoyable for me. With each injury, comorbidity or condition there is room for improvement both physically and mentally. The visible and tangible changes a person is able to make through physical therapy is what continues to dedicate me to this career. Not only am I able to help someone with returning to the task or sport they love, but I can see a change in their confidence level. It is rewarding to be able to assist someone to reach their goals and excel.
I love working with clients in the Washington, DC area because everyone is so driven and often active. Because sports and physical activity have been so pertinent in my upbringing, I enjoy working with a variety of athletes. It is fun to help my clients work to get the most out of their activities. Being involved in tennis, basketball, running and outdoor activities, I am drawn to this population and understand the demands of high level` athletes needs and level of function.
I have always been surrounded by snow! Being from upstate New York I completed my undergraduate degree in Exercise Science at the University at Buffalo. From there, I earned my Doctorate degree in Physical Therapy at the University of Pittsburgh. Granted, there is not as much snow there but it has its rainy days. On my free time, I love exploring new areas of DC, hiking, yoga, learning new instruments like ukulele, playing board games and listening to music.