Dr. Connor Pearson, PT, DPT
Senior Physical Therapist


Trigger Point Dry Needling TPDN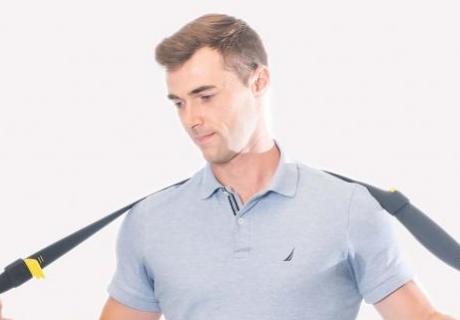 Hello! My name is Dr. Connor Pearson, and I am a Senior Physical Therapist here at Rose Physical Therapy in Washington DC.
I grew up in Wilmington DE and have always been passionate about living an active life, especially being involved with athletics. I've played at least one season of most sports in high school, but I was especially involved with soccer and track. When considering different colleges, I had to make a decision about being a long jumper or playing soccer. I decided to attend Marymount University because I love the Washington DC area and I had the opportunity to play for their varsity soccer team as a center back. On the weekends you can catch me playing golf, watching premier league soccer, or exploring DC restaurants and breweries!
As a Physical Therapist in DC, I take pride in getting to know my clients, and taking the time to understand their pain or dysfunction. As a senior therapist, I have taken several sports rehabilitation, injury prevention, and advanced treatment certifications in order to provide you with the best physical therapy in the DC area. Some of my most recent certifications are being a Certified Strength and Conditioning Specialist, Titleist Performance Institute level one and two certified, selective functional movement assessment certified, trigger point dry needling certified, blood flow restriction application, TRX qualified instructor, Mckenzie Method for mechanical diagnosis and treatment for low back pain, and many more. 
My qualifications have allowed me to develop an expertise in injury prevention, low back pain rehabilitation, return to sport protocols, and even biomechanical golf swing analysis. Having all of these skills in my tool belt has allowed me to help the local Washington DC community to achieve their physical therapy and sports performance goals. My style of therapy is centered around evidenced based interventions with an emphasis on therapeutic exercise, pain management using manual therapy, and pain neuroscience strategies. I am always pursuing further education so that I can have as many treatment options as possible for my clients. 
In addition to being a senior therapist, I have been a personal trainer for over 8 years. My success as a trainer has led me to open my own fitness company Pearson Performance, where I virtually manage clients using one on one zoom sessions and prescribe a detailed weekly workout. Being a trainer brings a wealth of exercise prescription expertise that is unique to Rose Physical Therapy. This experience has helped me develop and grow as a clinician by better understanding my client's needs and being adaptable to their current level of function or fitness. 
Here at Rose PT, we take a client centered approach by providing one on one patient treatments with a PT. This individualized approach allows our physical therapists to deliver the best quality of care possible that is rare with the rise in high volume clinics.  Our team is composed of highly trained experts who specialize in musculoskeletal injuries and sports performance specialists that create a welcoming and exciting environment. In addition to our team, the facility here has the most up to date equipment including blood flow restriction, trigger point dry needling, golf simulator, and a full squat rack for any level of injury or rehabilitation.
I love to work in this fun and supportive close-knit community and look forward to seeing you in our clinic!