Dr. Lisa Jerry, PT, DPT
Senior Physical Therapist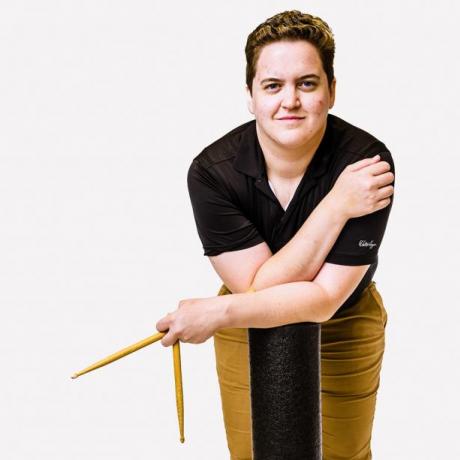 I first discovered physical therapy when I was 13 and hurt my shoulder during a soccer game. As a goalkeeper, I landed awkwardly on my side while making a play but thought nothing of it. After the pain didn't go away during the following week like previous aches would, one of my teammate's moms used kinesiotape and performed manual therapy on my shoulder out of her minivan before my next game. And boom! My pain went away, and my foot was in the door of what my future career could become.
I am grateful for that shoulder pain which led me towards physical therapy and guided me here to Rose Physical Therapy. Rose truly is a one of a kind clinic, with one-on-one sessions that are just as beneficial to the clinicians as it is to the clients. I love being able to take my time during each session, getting to know more about the patient than just what brought them in for treatment, and looking at the bigger picture with the patient. These hour-long individual sessions allow time to educate my clients about their injury, different areas that could be playing into their pain or stiffness, and setting them up for success once they graduate from physical therapy.
Outside of soccer, music is a big passion of mine. One of my favorite ice breaker questions to ask my clients is what their ideal concert lineup would look like. A lot can be learned about a person based on what music acts they would want to see. Music has a way to connect people and open a healthy dialogue to find other interests in common. I grew up playing the piano, learned the drums in middle school, and taught these two instruments in addition to the ukulele for elementary school-aged kids at a summer camp. Similar to trying a new yoga pose or powerlifting move, learning music requires a lot of skill and coordination as to what your body needs to be doing in order to achieve success.
My wife and I are proud parents to two guinea pigs, Winnie and Petunia, and a rescue dog Dunkin. On weekends we love to take Dunkin on long walks to the dog park to get his energy out, watch English Premier League matches while the animals nap, and enjoy nice weather outside along the water.  You can always find us looking for a new show to watch, but inevitably watching New Girl for the umpteenth time.
I grew up in New Jersey (yes it's called pork roll, no I don't know the cast of Jersey Shore), and achieved my undergraduate degree in athletic training at East Stroudsburg University in the Poconos of Pennsylvania. Afterwards, I moved to North Carolina to earn my Doctorate of Physical Therapy from Elon University. The area I currently am most passionate about is the neck and upper back area, whether that's headaches, migraines, lack of mobility during workouts, you name it. If you're looking for a physical therapy company that will value you and truly wants you to achieve your goals, ask today about setting up an initial evaluation here at Rose Physical Therapy.