Dr. Will Knight, PT, DPT, SPH, CSCS
Physical Therapist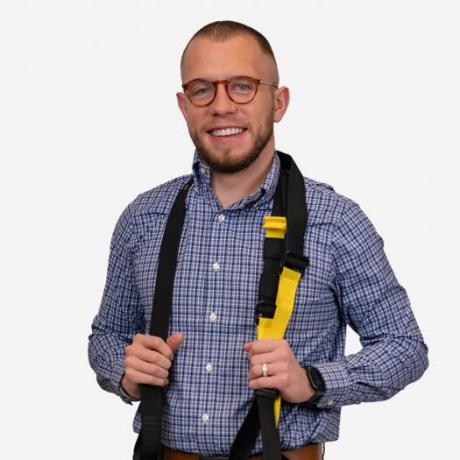 Trigger Point Dry Needling (TPDN)

Certified Strength & Conditioning Specialist (CSCS)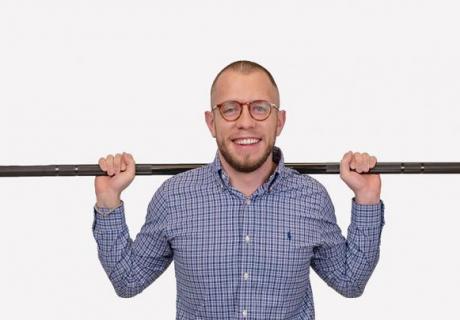 My favorite quote of all time was once said by American baseball legend, Jackie Robinson. Robinson once stated in an interview, "A life is not important except in the impact it has on other lives."
From a young age, I knew that I wanted to serve in some capacity where I could make an impact on the lives of others, but I wasn't quite sure what I wanted that impact to be. In my early days of schooling, I originally wanted to be an educator after having an incredible 5th grade teacher who helped me see my capabilities when I couldn't see them myself. I loved the idea of shaping minds to assist individuals in reaching their full potential through educational empowerment. This career path shifted at the age of 12 when my grandfather was diagnosed with Parkinson's disease.
My grandfather was an incredibly active person who inspired me to get involved in sports, taught me how to surf, and shaped my passion for running. To see this progressive disease have such an impact on his life left me disheartened and fearful that we'd never be able to surf together again. My fear and dismay changed the night that I started googling treatments for Parkinson's and came across the field of Physical Therapy.
I was immediately captivated by the role PTs have in getting people back to doing what they love through movement restoration, pain reduction, and educational empowerment. This career path encompassed aspects that I loved about the field of education, but included so much more for me to feel fulfilled from. After my grandfather started going to PT, we were back in the ocean shredding waves in no time.
Aside from surfing and running, I have a passion for so many other aspects of physical activity. Throughout my high school experience growing up in the suburbs of Washington, DC, I ran cross country, was a swimmer in the 100m backstroke and breaststroke events, and was a long-pole and short-pole midfielder in lacrosse. As I've continued to develop my athletic capabilities in adulthood, I've participated in several triathlons, ran the 2017 Chicago Marathon and the 2018 Great Wall of China Marathon, and have partaken in several CrossFit competitions.
While the neurological side of PT was originally what inspired me to pursue a career in the field, my love for treating orthopedic and sport-related injuries, as well as male pelvic floor dysfunctions in the Washington, DC area is what drove me to pursue a career at Rose Physical Therapy Group. On my journey towards becoming a PT, I received my Bachelors of Science degree in Exercise Science  from Towson University, and received my Doctor of Physical Therapy from the University of Maryland School of Medicine.  
I once had a patient tell me; "Physicians add days to life whereas Physical Therapists add life to days." As your current or future PT, I am so excited to get you back to doing what you love, so that you can live your best life.