Kyle Bowe
Office Coordinator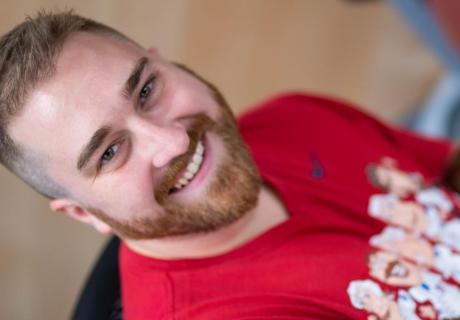 Hi, I'm Kyle and I serve as the welcoming committee here are Rose Physical Therapy Group. When new clients call to find out about our practice, I am usually the one to match them with one of our amazing therapists, check their insurance information, and help them fill their schedule. I enjoy that I get to constantly meet new people and help them to begin their journey toward loving how they feel! I am always happy to hear stories later about their progress as well.
I was born and raised near New Orleans, Louisiana. I am an avid sports fan and love to follow all of the news and scores. I grew up playing many sports and I particularly enjoy following professional basketball and football. In my spare time, I love to cook and experiment with new foods and recipes, and fortunately I grew up in the perfect place to cultivate that interest! When I can, I very much enjoy traveling and having new experiences both in the United States and internationally.
Working with new clients gives me to opportunity to meet and get to know so many interesting people. I love that I get to help the people begin to love how they feel!