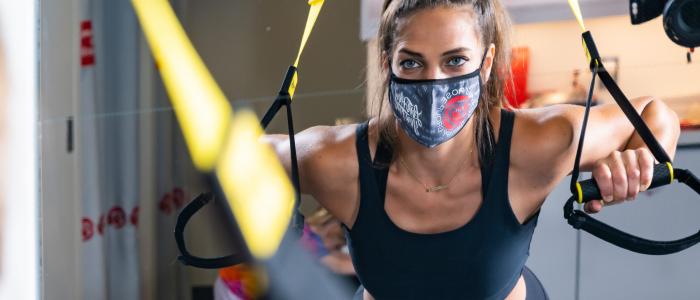 Whiplash generally occurs due to hyperextension and hyperflexion of the spine. "Whiplash" is a non-medical term used to describe a force that abruptly pressures the neck forward and backwards. Whiplash is most often associated with auto accidents or contact sports, although any forceful blow to the head can cause whiplash and other associated injuries such as concussion.
Whiplash symptoms differ from patient to patient and often take days or weeks for the patient to notice after an initial impact. Whiplash symptoms are often acute, occuring right after the accident. But chronic whiplash symptoms that have been tolerated for years can also be controlled and in many cases permanently alleviated. It is also notable that chronic whiplash symptoms can be exacerbated by poor ergonomics and posture, which can also be addressed by a Rose physical therapist.
Rose uses advanced diagnostic and treatment techniques including McKenzie MDT® along with Graston Technqiues®, Active Release Techniques® (ART®), and the Maitland® Approach to address whiplash symptoms for permanent treatment. This allows us to personalize your treatment to address the following general whiplash symptoms:
Neck and back pain and aching
Neck stiffness and decreased range of motion
Shoulder pain and stiffness
Headaches (most commonly at the base of the skull radiating towards the forehead)
Jaw pain
Arm pain and weakness
Fatigue
Sensory disturbances, such as pins and needles
Some patients also experience cognitive symptoms of whiplash such as:
Dizziness
Ringing in the ears
Visual disturbances, such as blurred vision
Difficulty concentrating
Memory problems
Difficulty sleeping
Irritability
Pain is usually felt in the neck and may radiate into shoulders, arms and head. Whiplash pain can be sharp or dull and may worsen with certain movements and postures. Patients may have restricted movement of their neck or feel that their head is heavy and difficult or painful to lift, off of a pillow for example. 
Rose Physical Therapy is here in Washington, DC to help!
If you are experiencing whiplash symptoms, give us a call and let us help you transition to a pain free life. Our physical therapists located at our downtown office between Dupont Circle and Farragut Square in downtown Washington, DC, or our Navy Yard and Capitol Riverfront Office just a few blocks from Capitol Hill in Washington, DC are ready to help. Please give us a call to schedule an appointment, or message us through our website and be sure to include that you are suffering from whiplash so we can schedule you accordingly and get you on the road to recovery!