Dr. Natalie Phillips, PT, DPT
Senior Physical Therapist

Trigger Point Dry Needling (TPDN)

Active Release Techniques (ART)

Blood Flow Restriction Therapy - BFR

Modern Manual Therapy - Eclectic Approach to Upper and Lower Quarter Assessment and Treatment


Hypermobility Syndromes / Ehlers-Danlos Syndrome

Instrument assisted soft tissue mobilization (IASTM)

Integrated Kinetic Neurology - Neuroanatomical Manual Therapy

Vestibular Physical Therapy

APTA Certified Clinical Instructor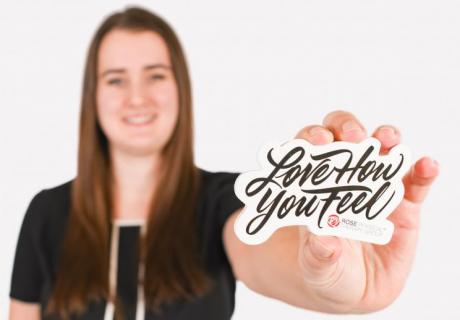 I am a Senior Physical Therapist at Rose PT, where I handle more complex cases that require specialized skills, knowledge and experience. I also train and mentor other physical therapists. 
My origin story as a physical therapist began when I was exposed to physical therapy for the first time in middle school. I was very active playing soccer, volleyball, and performing in both concert and marching band. But after four major injuries, one surgery, and many physical therapy sessions, I realized I loved the idea of helping others recover from and prevent their own injuries so I pursued a career in physical therapy.
To me, physical therapy is all about fitting together the pieces of a puzzle impacting our clients' health and function. So often, there is more than we realize contributing to our pain and I enjoy guiding clients on that journey.  I joined Rose because the one-on-one style of treatment allows us to really dig into the root cause of a problem and get you back on your feet using the best available treatments. I'm interested in helping you to keep doing what you love! My treatment style takes a holistic full body approach emphasizing both functional training and mindfulness.
Outside the clinic, I love exploring everything Washington, DC has to offer. I've lived all over the U.S. but really came to love this area after coming to Marymount University for my Bachelors in Health Sciences and my Doctorate of Physical Therapy. Now, I've been here for over a decade and it's the longest I've lived anywhere. 
I like to call myself a "fitness nerd" and that's not just because I'm passionate about health and exercise. Outside the clinic, you'll find me embracing my true nerd while playing Dungeons and Dragons with friends and diving into whatever sci-fi/fantasy books I can get my hands on. I also love to stay active and I'm constantly trying new activities, so in my years as a physical therapist I've continued to spend time on both sides of the treatment table as both therapist and patient. I think that experience really helps to ground me so I can empathize with my clients. In the last few years, I've dealt with chronic hip pain and my physical therapy journey has helped me to avoid a hip surgery and gotten me fully back to weight lifting and bouldering!