Three things you should do in changing workout routines are to adjust your workout variables, do not overtrain, and work with a physical therapist to learn healthy movements and avoid injuries.
Since the COVID-19 pandemic, we have seen an increasing number of clients who are changing workout routines without taking steps to avoid injury. While that new online workout might seem harmless, you should take the appropriate steps to prepare for it so that you can have fun and avoid injuries.
As someone who typically attended group fitness classes, I have transitioned to working out alone from home, often in front of workout videos posted online or live workouts shared on social media. I realized these new workouts placed different stresses on my body. My muscles hurt more, and I felt increasing amounts of discomfort in areas which I found to be strange given that all I was doing was body weight workouts. I realized that the variety of exercises that rely only on body weight for resistance can be limited, leading to repetitive stress on my body.
Adapting to new workout routines
The best way to approach your new workout routine, sport or exercise is to do it conservatively. Three ways to make your new workout routine better are to adjust your workout variables, do not overtrain, and work with a physical therapist to learn healthy movements and avoid injuries.
1. Adjust your workout variables.
Adjusting your workout intensity may include changing the number of repetitions, weight or resistance, and time. You may also wish to change the frequency of workout and the kinds of workouts you do.
2. Make your next workout the most important one.
A good way to avoid overexertion or overtraining is to prioritize your next workout. Excitement for a new sport, exercise routine or activity can spur us to do more than we might be physically ready for. But working out too hard can prevent us from working out in the future. A long warmup and warm down are not signs of weakness, but of maturity in knowing your body. The purpose of a warmup is to get ready for your workout, and the purpose of a warm down is to make sure you stay fresh and not injured.
3. Work with a physical therapist.
A Rose physical therapist can help you understand healthy movements. If something doesn't feel right, do not feel obligated to push through it. This is especially true when completing workout videos where the instructor is unable to adjust or modify your form. If you have questions, you can reach out to whoever designed your workout directly, or you can work with a physical therapist who has a doctorate level understanding of your muscle physiology and can ensure that you will not injure yourself.
Working with a physical therapist at Rose can also help you understand different equipment choices, such as which shoes to wear. A physical therapist at Rose can help analyze your tennis swing, your golf swing, or perform running analysis to help you improve your gait and efficiency, and avoid injury.
A physical therapist can also identify points of weakness that might lead to injury in your new sport. For instance, a triathlete is good at straight line motion but might be injured playing a ball sport or something with lateral movement.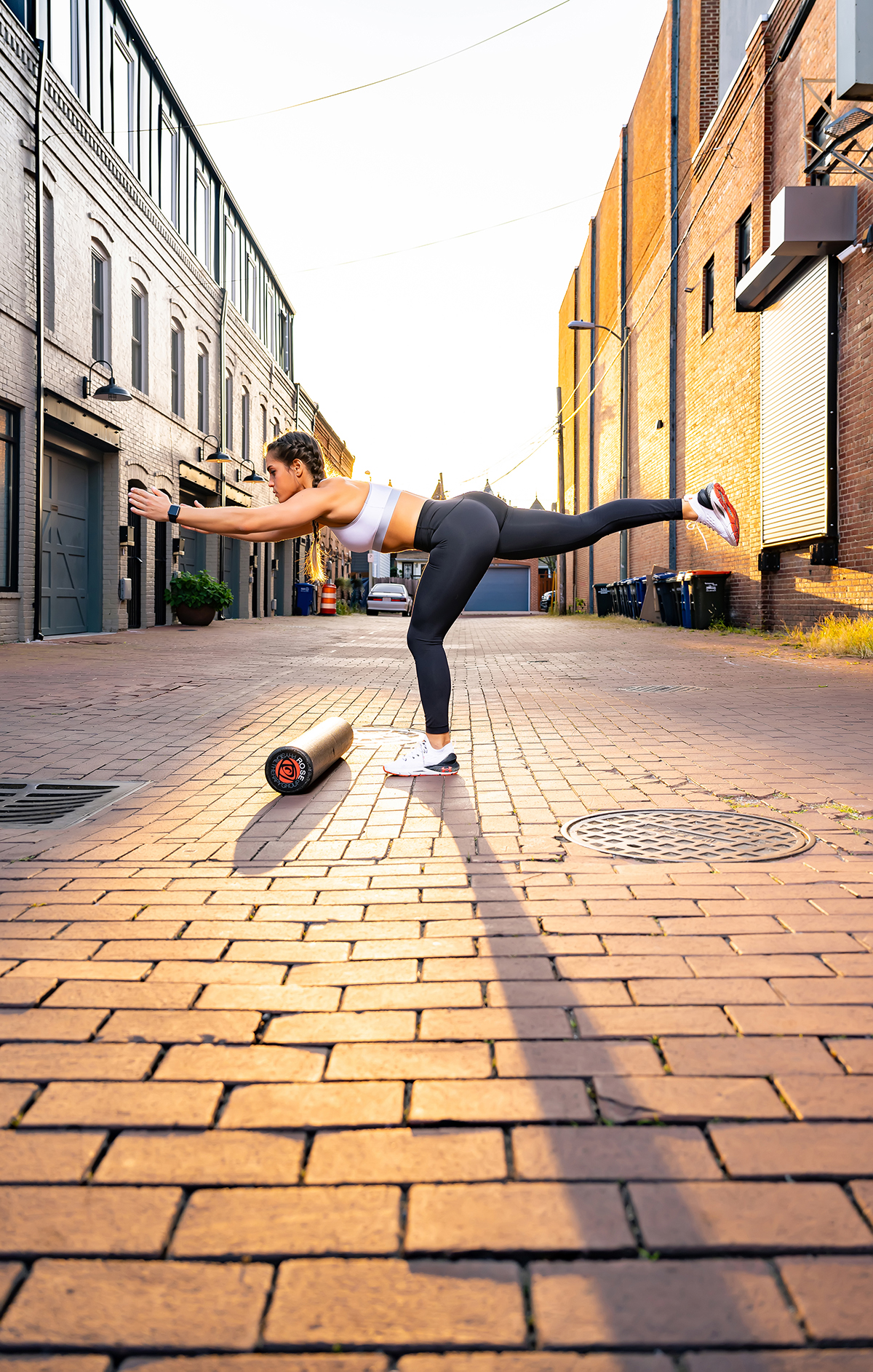 The physical therapist should be the key component to enjoying a change of exercise routine, or a new sport. With the perfect combination of knowledge and skills, your physical therapist at Rose can help you prevent injuries and maximize your enjoyment of that new sport. It's also a lot easier to prevent injuries from happening than to deal with them after they happen, so if you have any questions do not hesitate to reach out to your physical therapist here at Rose in Washington, DC. 
It is important to note that a physical therapist is not a personal trainer. Personal training is coaching you through movements and designing your overall fitness plan. Your physical therapist can help you understand movements and avoid injuries. Although there is some overlap in learning the right movements, the physical therapist is really your movement expert but is not intended to replace the fitness coaching by your personal trainer--at least not at Rose Physical Therapy. 
Rose Physical Therapy is here in Washington, DC to help!
If you are changing your workout routine, now is a great time to give us a call to setup an appointment, or schedule through our website. Either our office in downtown Washington, DC between Dupont Circle and Farragut Square, or at our office in Navy Yard and Capitol Riverfront, just a few blocks from Capitol Hill has the best area physical therapists who are capable of getting you on the track to recovery. One on one appointments at Rose are one-hour with a physical therapist, never a technician. And Rose Physical Therapy in Washington, DC accepts most private health insurance so that the best physical therapy is also affordable for you based on your insurance plan.