In Washington, DC where we love to work hard, having the right work station ergonomics is essential to our quality of life. It is important to maintain good posture while at your desk including utilizing the addition of an external keyboard, computer riser, and a lumbar support.
A large number of us here in the Washington, DC, Northern Virginia, and Maryland areas already teleworked; and now with the evolution of our response to Covid-19 even more people are working from home.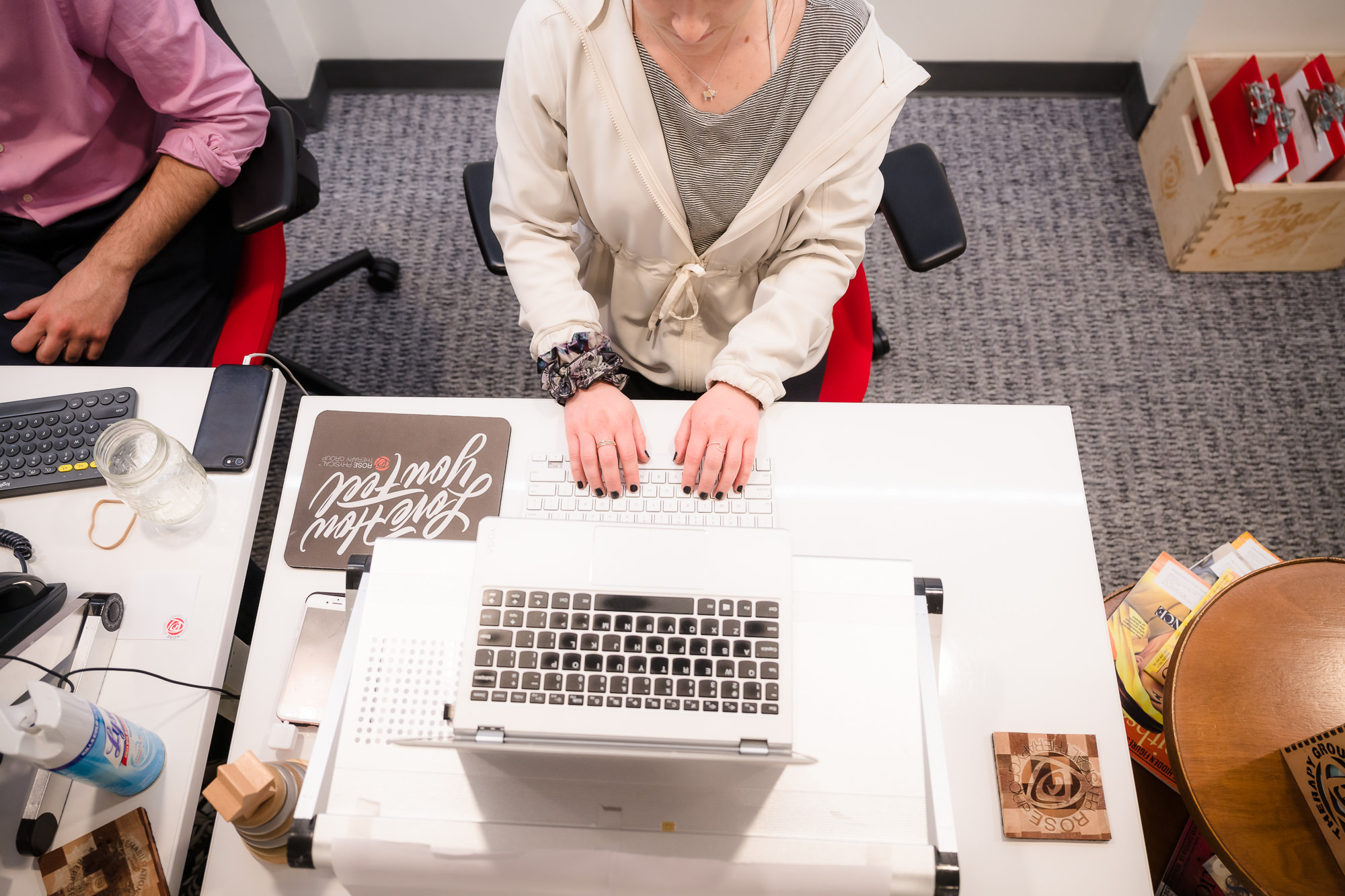 The following are four suggestions to improve the ergonomics of your home office.
1. External Keyboard
An external keyboard can help maintain proper posture by avoiding added or increased stress to the wrists, elbows, and shoulders by helping maintain proper angles. This also allows for the laptop to be at an appropriate height to avoid neck strain.
2. Computer Riser
A computer riser allows for the computer to be maintained at an appropriate height for the user. Ideally, the top of the screen should be in line with the person's eyes. This allows for a person to avoid moving their neck to see the screen, either into flexion or extension. Both of these positions for a prolonged period of time can increase the likelihood and severity of neck pain. There are great options online for devices to rise a laptop, however household items can also be utilized including books, boxes, or step stools.
3. Lumbar Support
Lumbar support can facilitate the natural curve of the low back and allows for avoidance of unnecessary stress on the back while sitting and working. There are multiple options for a lumbar support that can be purchased online, but if needed, you can also roll up a towel and place it along your low back for additional support.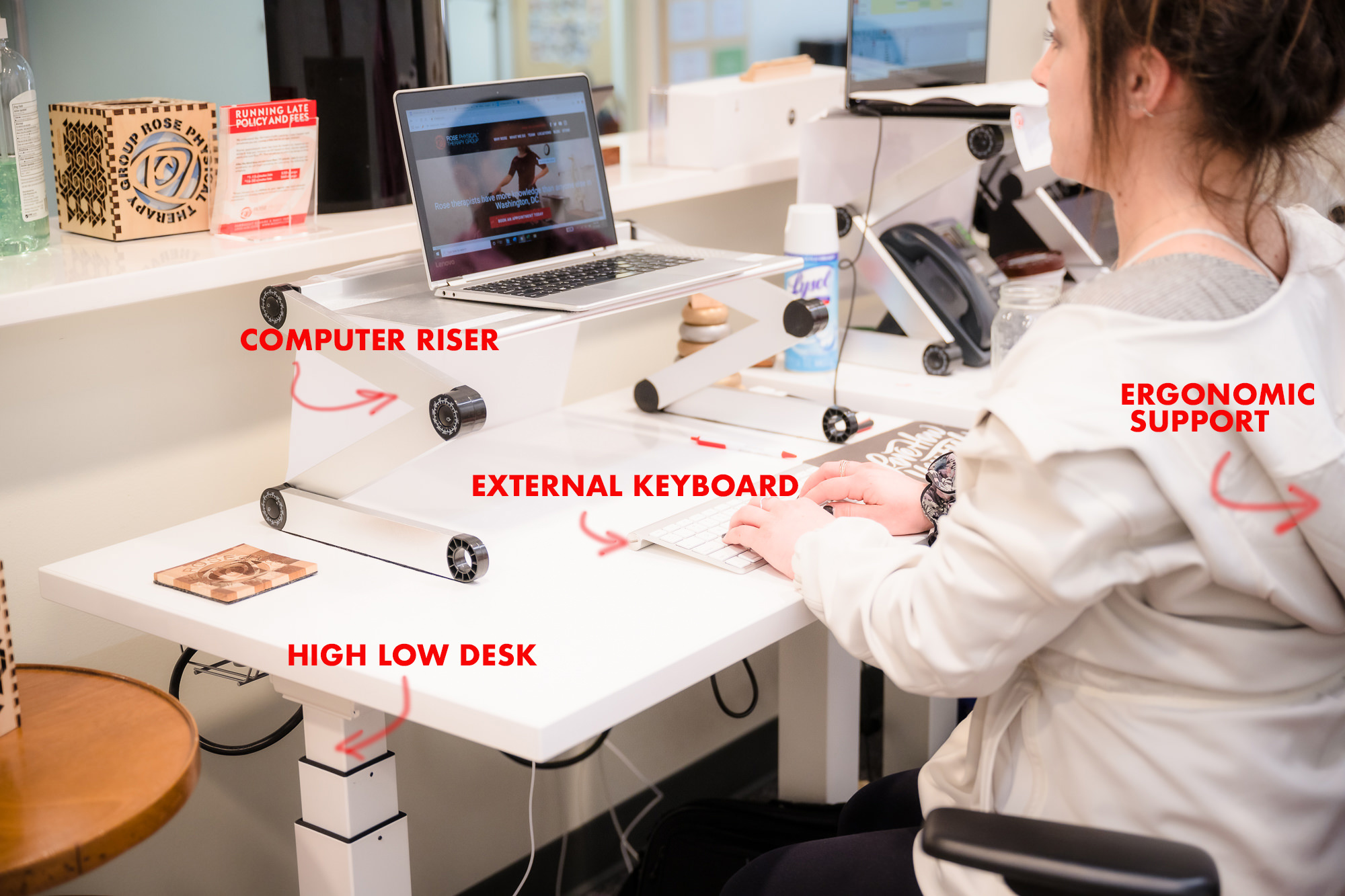 If you are working from home, and note an increase in back or neck pain and these adjustments don't help, call Rose Physical Therapy Group. We have offices in Downtown D.C. near Farragut Square and Dupont Circle, and nearby to Capitol Hill in the Navy Yard, and have many physical therapists who are here to help.