Joining the Rose Physical Therapy office in the Capitol Riverfront, just a block from the Navy Yard metro, has been an incredible experience. I was amazed at how much this area has grown. There are modern apartments filled with everyone from Capitol Hill who run our government, about five different coffee shops from Slipstream DC to Bluestone Lane, a sheek new Whole Foods, the new Audi Field hosting soccer for DC United, the new Ballpark District around Washington Nationals Park, multiple breweries including Bluejacket down in the Yards district, and new unique restaurants like Chloe and RASA. You can feel the positive vibe of the neighborhood!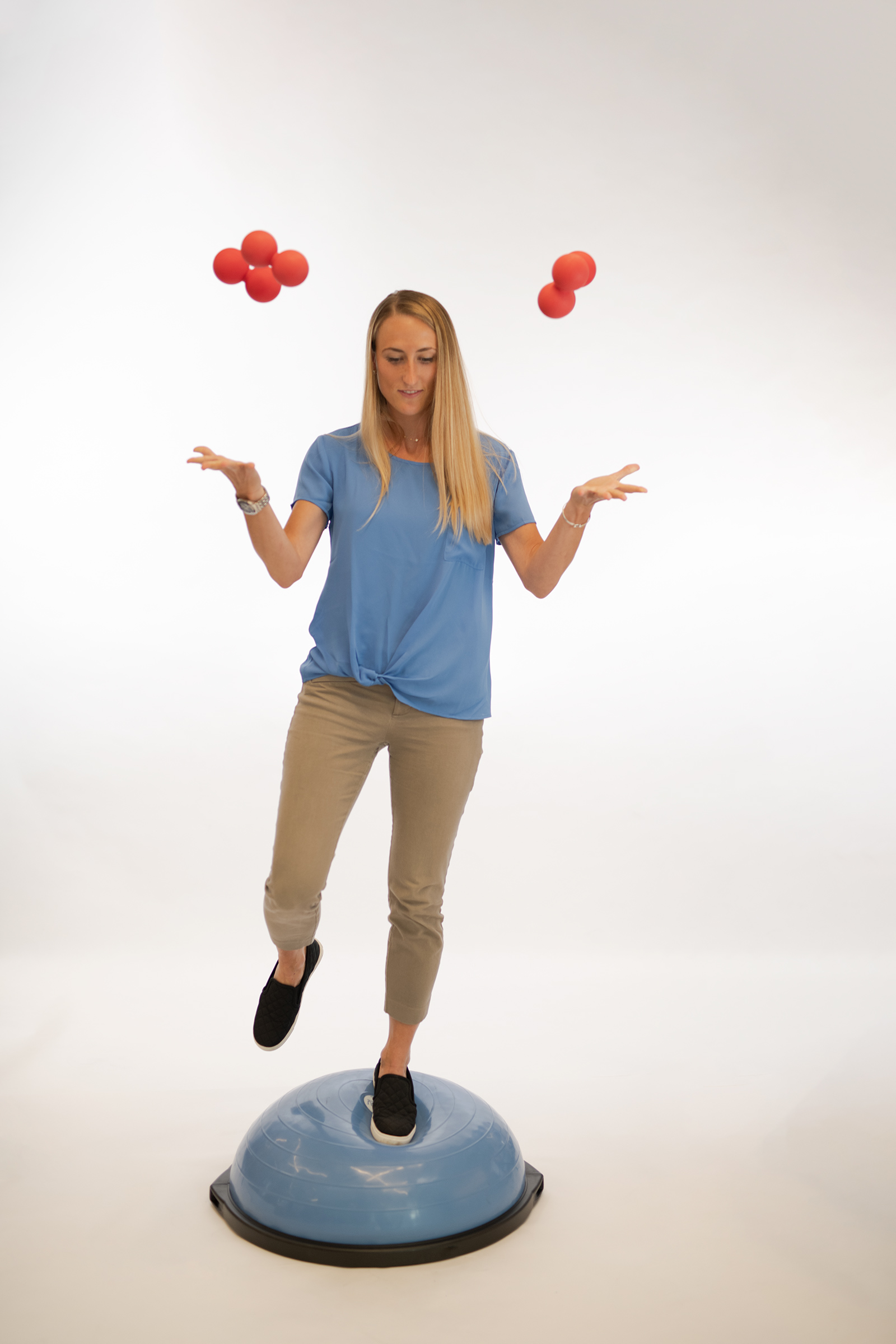 Joining a new physical therapy practice can make you feel like you're juggling, but Rose makes it easy!
And of course, I am extremely happy with our office here at Rose Physical Therapy. We're only a block from the Navy Yard metro stop or Capitol Bikeshare, so I can always get to work easily. I was pleasantly surprised to see how the two offices have a different feel, but still run exactly the same. What I mean is, the downtown office feels like downtown DC, a beautiful and functional hard working vibe within the heart of the Nation's Capitol. Our Navy Yard office has the energy of the new neighborhood, higher ceilings, huge sun lit windows, a sleek design that was produced by physical therapists for physical therapy, and a connection to the neighborhood that you can sense as fans stream by our office on the way to and from sporting events. The offices are very similar, but have a slightly different vibe based on their location, which is really cool.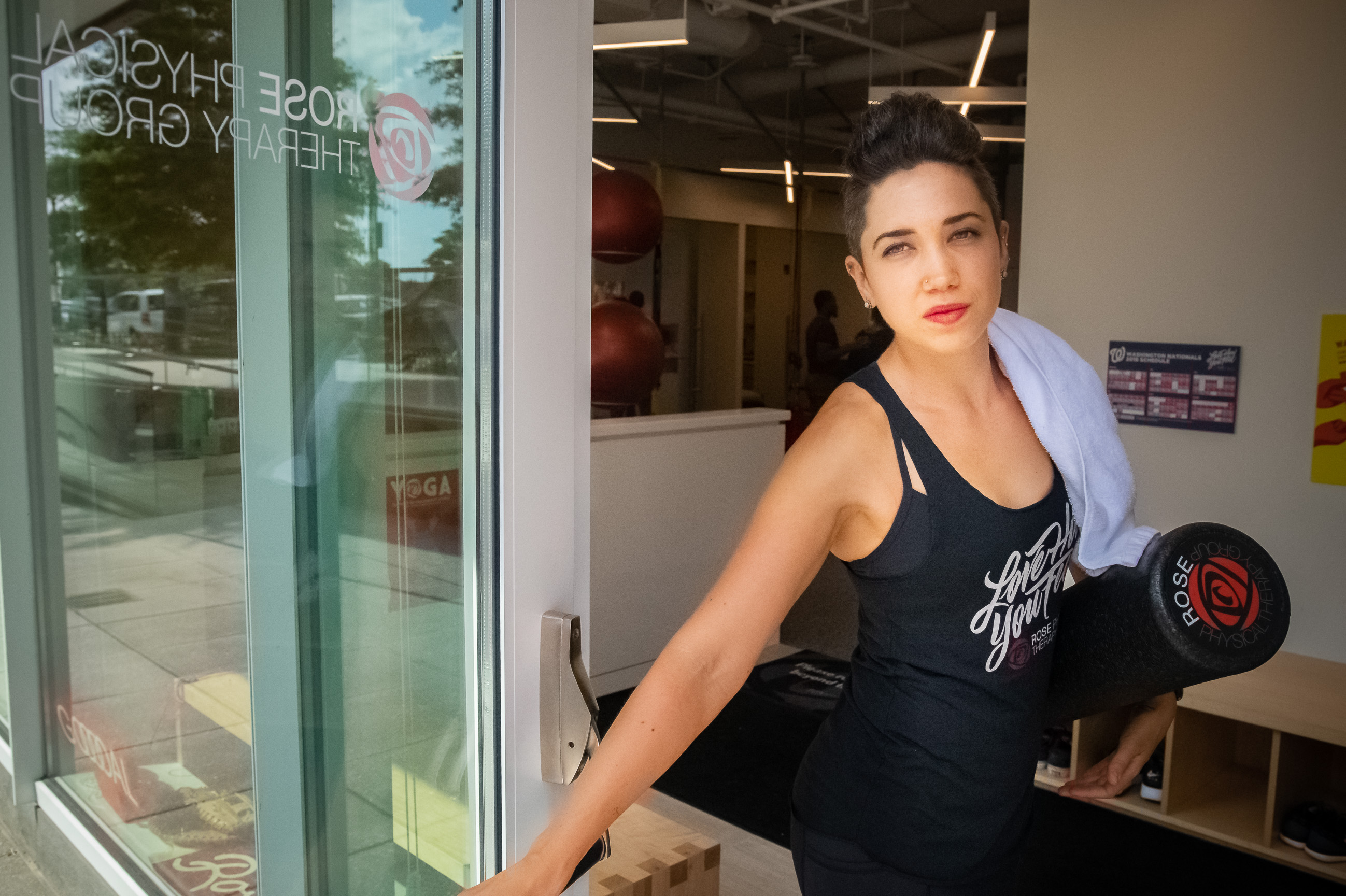 Our front doors are easily accessible, yet not in the middle of the sidewalk. We're like DC's best kept secret for awesome physical thearpy!
Here are some of my favorite things about the Navy Yard location:
Hour treatment sessions with a licensed therapist
Extremely close to the metro - within 1 block!
Easily walkable from Capitol Riverfront Neighborhood, Capitol Hill and even accessible from H Street NE and NoMa
Easy ramp & street access
Close to Nats Stadium and Audi Field!
One of my favorite aspects of Rose Physical Therapy clinic are one-hour, one-on-one treatment sessions with a physical therapist. This is truly unique in our industry and certainly in the Washington, DC area, and it makes a tremendous difference. It truly allows top quality care and In my opinion is one of the main reasons why Rose Physical Therapy is one of the top physical therapy offices in DC. But it's really the quality of the Rose sessions that make all the difference. Every therapist at Rose is certified to perform trigger point dry needling and has training in Active Release Techniques (ART), most with additional other certifications like Maitland or McKenzie Mechanical Diagnosis and Therapy (MDT). Having multiple methodologies to treat means that Rose therapists -- and only Rose therapists in this area -- have the skills to really get to the root of your problems. Rose has invested more than any other area clinic, maybe more than any clinic I have ever heard of, to ensure you are receiving the best physical therapy you can get; and this is both the reason why I joined Rose as a therapist and continue to love it here.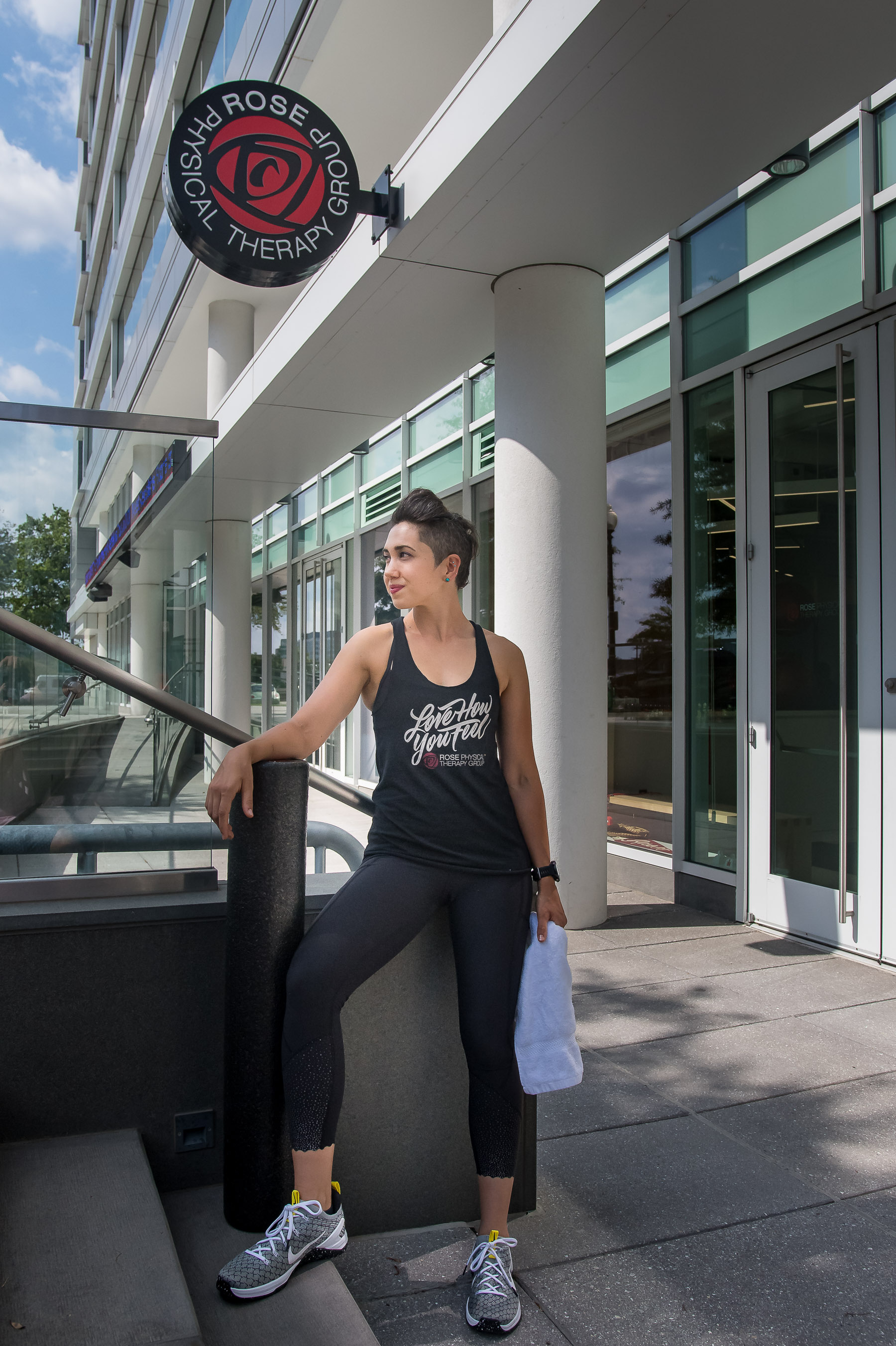 Our front doors are on L Street SE, about 20 feet from Half Street where the Navy Yard metro is located and only two blocks from Nationals Baseball Park. It's such a fun location!
Scheduling at either office has perfect continuity. Whether you are coming to our office in downtown DC or in the Capitol Riverfront, our same office coordinator team members help you understand your own insurance benefits and get you scheduled. A top tip is that we're often extremely busy so try to schedule ahead if you can!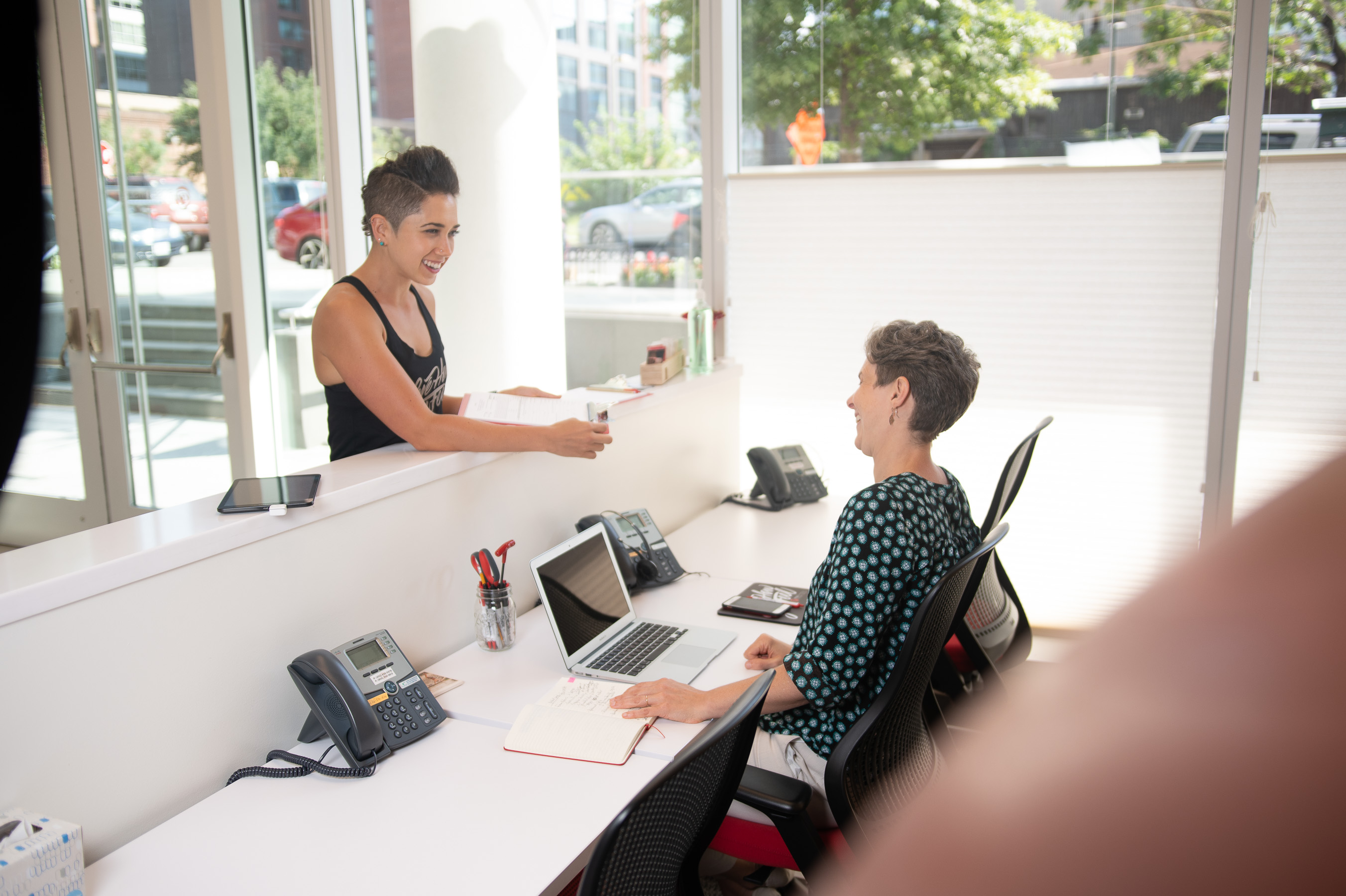 Our team makes handling your medical insurance and scheduling appointments a breeze, give them a call if you have any questions.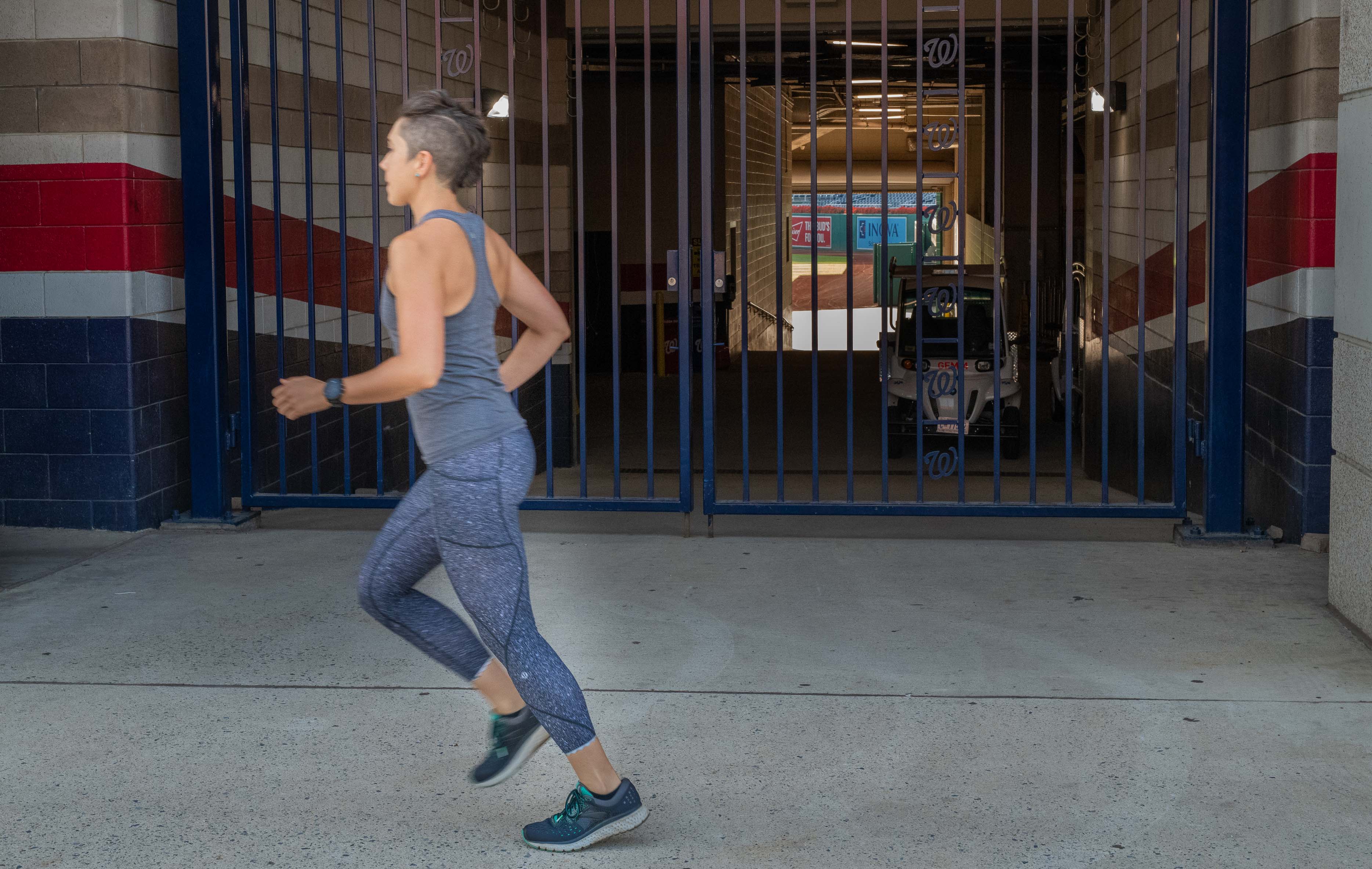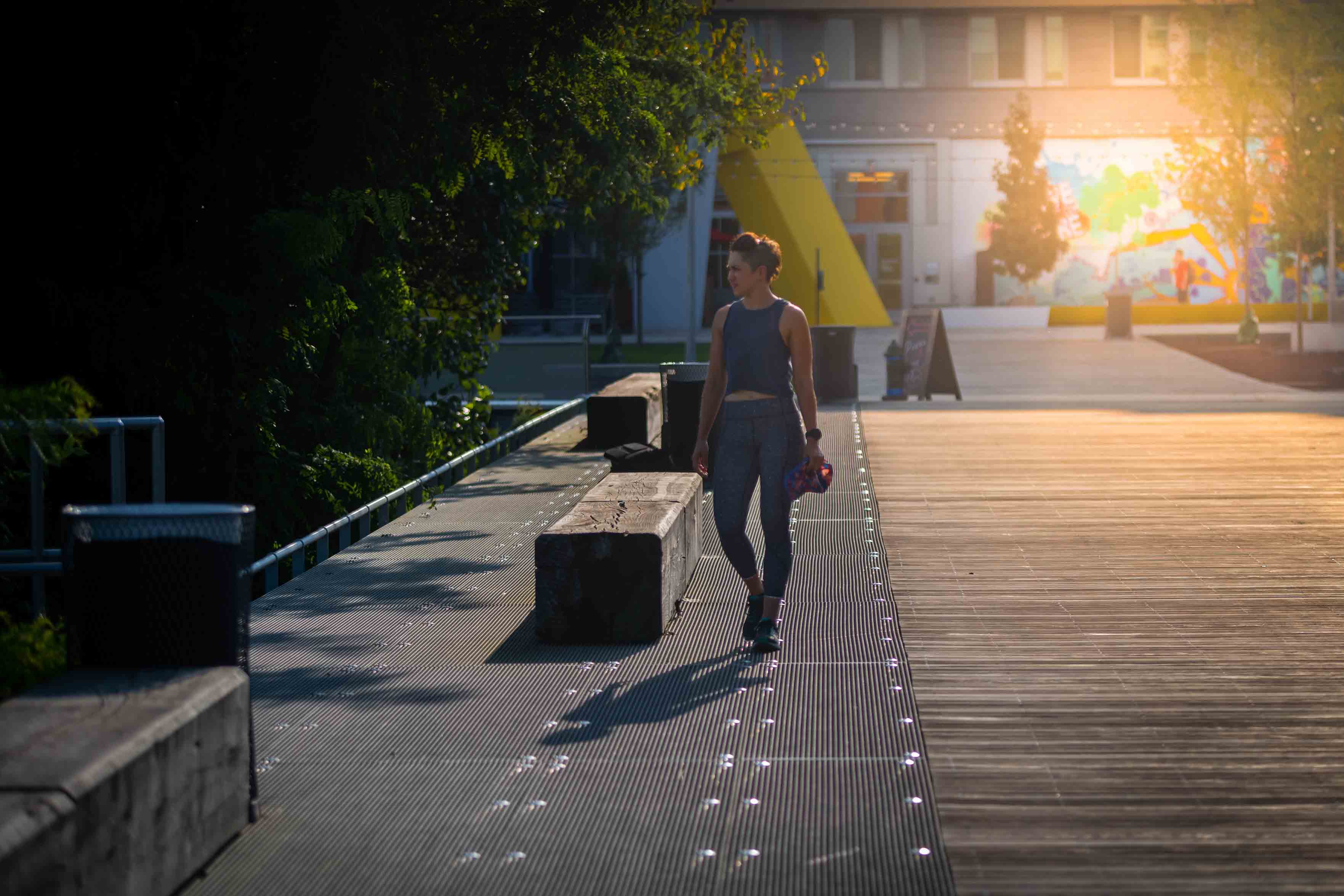 Before or after work, I love running down by the Anacostia through Yards Park and down by the Navy Yard. In the evenings we love Salt Line and All Purpose, as well as others like District Winery, Whaley and Due South.
The biggest difference I notice between the Navy Yard and Downtown Rose Physical Therapy office is is the location. We are accessible to Yards Park as well as Capitol Hill and even NoMa via the underground expressway. Being on street level also reduces extra travel time and increases convenience since you can come right in, store your coat and belongings, hook up your phone to our chargers, and come in for physical therapy. The architectural design really took into account the functionalal flow of the space.