Claire Bowe
Physical Therapist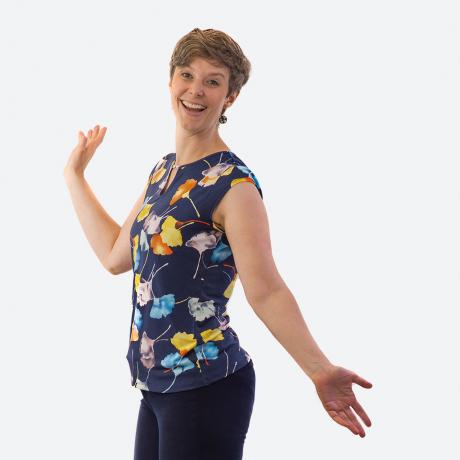 Active Release Techniques - ART
Full body certified

McKenzie Mechanical Diagnosis and Therapy - MDT
Full Body Certified


Cranio facial disorders
TMJ/TMD

OSHA Ergonomic Assessments

Trigger Point Dry Needling - TDN
Full Body Certified


Neurokinetic Therapy - NKT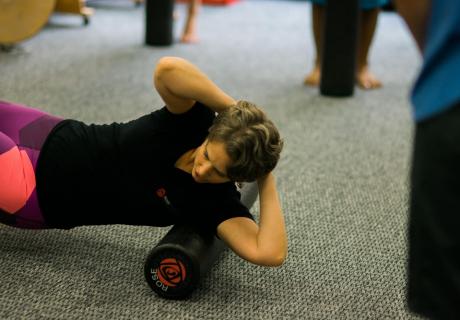 My favorite aspects of Rose are that it provides the quality medical care that I would want to receive as a patient. That is, I believe in one-on-one therapy with a physical therapist, never a technician. I also wanted to have the chance to study foundational principles for diagnosis and care, and to create an environment that challenges everyone to give better care every single day, every single appointment. This combination is what makes Rose special: our therapists have more knowledge and enough time to really diagnose your injuries and get to the root of problems efficiently.
I treat many athletes of all levels in our community, and I have also attended many athletic events in support of my husband, including Ironman World Championships in Kona, HI and the Triathlon National Championships. Attending events is really special becuase it gives us the opportunity to see how our patients are performing outside of the clinic, so if you see me out at a race be sure to stop by and say hi.
With over 20 years of patient care in just about every physical therapy environment, I am also certified in Mechanical Diagnosis & Therapy (MDT) by the McKenzie Institute and is an Ergonomic Assessment Specialist under the United States Occupational Health and Safety Administration (OSHA). I have taken just about every course offered by Active Release Techniques (ART) for treatment of Ironman and other athletes. I also treat temporomandibular dysfunction, commonly known as TMD or TMJ. In addition to my expertise in physical therapy, I have a Master's degree in Special Education focused on early intervention with children who are blind or visually impaired. I have extensive experience in orthopedic therapy for athletes, and am an expert in spine and back, as well as in early intervention therapy for children.
I have a B.S. from Oregon State University (Corvallis, Oregon), a Master's in Education from the Portland State University (Portland, Oregon), and a Masters in Physical Therapy from the Governors State University (Chicago, Illinois). As a fun fact, I finished all but a couple of courses in Masters of Occupational Therapy before transferring to Physical Therapy school. Sometimes our paths are not exactly straight, and when I discovered physical therapy I knew I had to make the jump to this field, and I never looked back!
Outside of work, I enjoys hobbies that involve two wheels. I am a long time instructor for the Motorcycle Safety Foundation (MSF) and teach safety courses for Apex Cycle Education in Virginia. I also enjoy endurance riding on my 1978 Honda Goldwing and track riding on my Triumph Daytona. I am a daily bicycle commuter and am a member of Washington Area Bicycle Association (WABA). My husband and I live in Capitol Hill with my twin daughters and kitty cat, Knickknack.